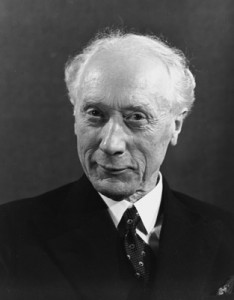 Developed by F M Alexander at the beginning of the 20th century, the Technique has been successfully taught and used for over 100 years. It was initially used by people with voice problems, such as actors and singers, and although it continues to be widely used by people in the performing arts, it is applicable to people in any occupation and of all ages and states of health. A recent study published in the British Medical Journal concluded "One to one lessons in the Alexander Technique from registered teachers have long term benefits for patients with chronic back pain."  (view the video for more information on this trial)
The training to become an Alexander Technique teacher is a full time, three year course.
Marion Crombie trained at the Oxford Alexander Training School, and is a member of the Society of Teachers of the Alexander Technique, and the American Society for the Alexander Technique.
Photographs of FM Alexander © 2009, The Society of Teachers of the Alexander Technique, London